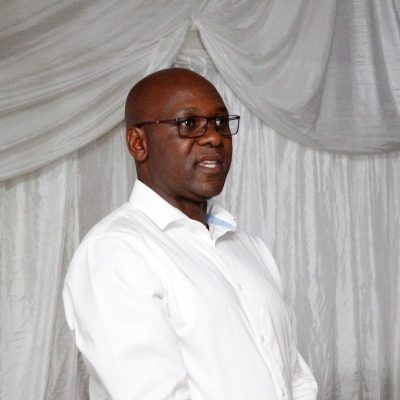 Mr. Maxen Karombo is currently the Chief Executive Officer (CEO) of OK Zimbabwe Limited, which is one of the country's biggest retail and publicly listed company with branches in all major towns and cities of Zimbabwe. Mr. Karombo has held various senior leadership roles in marketing and operations departments of diverse corporates. He is a thought leader and he grew his business leadership credentials at Unilever where he started off as marketing director for the South East Africa cluster, Zimbabwe customer development director, Unilever Uganda managing director and eventually Unilever Zimbabwe Managing Director. As a certified Chartered Marketer, Mr. Karombo is a recipient of the Outstanding Marketing Personality of the Year from Marketers Association of Zimbabwe. He brings vast expertise in marketing, partnership and resource development, and currently chairs the Executive Committee of the Board. Mr. Karombo, assumed the LCDZ Board's chairpersonship in 2020, following the death of Mr. Godfrey Sibanda (may his dear soul rest in eternal peace).
Mr. Mike Juru is a Property Valuator who is a Managing Consultant/owner of Integrated Properties – a Real Estate company. He has won several business awards including the 2011 Zimbabwe National Chamber of Commerce (ZNCC) Entrepreneur of the Year. He has held several prominent positions in big corporate institutions, including the Real Estate Institute of Zimbabwe (REIZ) as President, ZNCC (Vice—President), Zimtrade Export Development Committee (Chairperson) and Valuers' Council and Marondera University of Agriculture (council member). Mr. Juru chairs the Property Committee of the LCDZ Board.
Mr. Alexious Zindoga is a solid community development practitioner with considerable operational experience in disability—inclusion work at senior level in one of the country's largest Organisation of Persons with Disabilities. A franchisee under the Young Africa brand, Mr. Zindoga has had a strong influence in the growing momentum to include young people with disabilities in technical vocational education and training (TVET). He has distinguished himself as an expert in disability—inclusive programming, engagement and development of organizations for persons with disabilities (OPD) in the Board.
Mr. Wisdom Choto is an Industrial Engineer who runs Feder Corporate – a successful promotional gift company. Together with several other great achievements, this qualifies him to being a member of the Institute of Industrial Engineers (USA); Southern Africa Institute of Industrial Engineers, and Zimbabwe Institute of Engineers. Mr. Choto is the business development and social enterprise expert in the Board.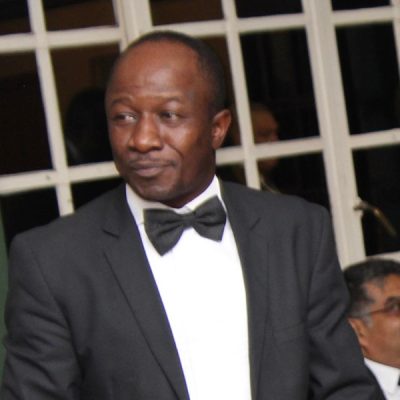 Mr. Joseph Tapfumaneyi is a Fellow Certified Chartered Accountant (FCCA) and accomplished Internal Auditor with a demonstrated record of achievement within the financial services, private sectors and Non—Governmental Organizations (NGO). He is extensively experienced in setting up accounting systems and overhauling control environments as well as designing and proffering solutions for appropriate internal control and process enhancement opportunities within various business areas. A holder of a Bsc. degree in Accounting, Fellow with ACCA as well as an MSc degree in Business Leadership, Mr. Tapfumaneyi has set up accounting systems and operational procedures for several infant companies operating in diverse markets. He currently heads the Internal Audit and Management Services for Ecobank Zimbabwe and the Southern African Development Community (SADC) region where the bulk of his involvement is advisory. In this role, he reviewed strategy, internal control systems and business operations of the Ecobank Group in other countries (e.g., Kenya, Uganda, Malawi, Mozambique, Zambia, Rwanda, DRC, Nigeria, etc.). He brings to the LCDZ Board his more than 15 years' continuous career progression in financial management, administration and auditing as well as philanthropy, he tellingly advised our COVID—19 response initiatives and has remained behind our general administrative soundness.
Mr. Tendai A. Kaseke is a Registrar for Human Resources at Zimbabwe Open University (ZOU). An ardent supporter of performance—based Human Resources (HR) practices, Mr. Kaseke's role centers supporting LCDZ towards attracting, retaining and developing a pool of competent staff and a robust leadership pipeline. He is the HR technical expert in the Board.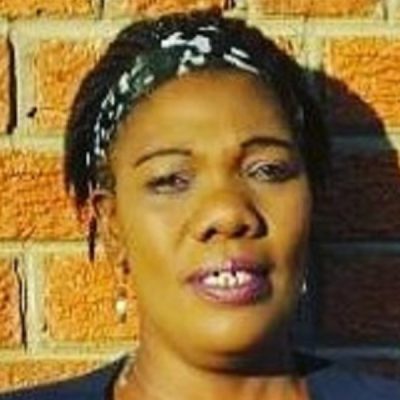 Professor Tsitsi Chataika (PhD)
Professor Tsitsi Chataika (PhD) is a renowned disability activist, Author and disability—inclusive Development Expert. She is a senior Lecturer in disability and inclusive education in the Department of Educational Foundations at the University of Zimbabwe (UZ). She is additionally a steering committee member of the Tracking Global Disability Rights (Fordham University Research Consortium on Disability, USA). She a member of several Experts Panels including United Nations' Disability Expert Panel, United Kingdom's Medical Research Council (MRC—UK) and Africa Commission's Disability Panel. As a distinguished academic, Professor Chataika is a Visiting Associate Professor at the University of the Witwatersrand (South Africa), School of Human and Community Development, Department of Speech Pathology and Audiology, as well as a Visiting Scholar (iHuman Centre, School of Education, University of Sheffield). She sits on various other boards such as the Campaign for Female Education's (CAMFED) Transition National Advisory Committee, Deaf Women Included (Advisory Board Chairperson), the Proposed Southern African Methodist University (Board Member). She coordinates the African Network on Evidence—to—Action on Disability (AfriNEAD) Network (Steering Committee member and Coordinator). Her invaluable contributions to the disability—inclusion field are
punctuated her numerous awards, including the following:
a) Taylor and Francis 2019 Outstanding Handbook Award Winner in Social Sciences (The Handbook of Disability Activism — https://www.routledge.com/The—Routledge—Handbook—of—Disability—Activism—1st—Edition/Berghs—Chataika—El—Lahib—
Dube/p/book/9780815349303).
b) 2018 Pan African Leadership Women's Achievers Award Winner — Inclusive
Education (Zimbabwe, 2018)
c) Female Achiever of the Year — Afro—Brits 2008 Awards (Leeds, UK)
d) Contribution to Education in Zimbabwe and UK Award Winner — Afro—Brits 2008
Awards (Leeds, UK)
 If you represent an organization, business, or institution, consider partnering with us to implement disability-inclusive practices and create accessible environments. Together, we can make a broader impact and drive positive change.