Strengthening the Capacity of Disabled Persons Organisations DPOs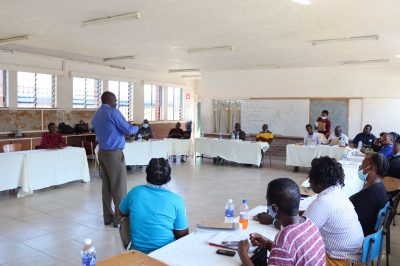 Beginning March 2020 LCDZ has been jointly implementing with Plan International Zimbabwe (PIZ) a three—year European Union (EU) funded project to build administrative, resource mobilization, governance, and programming capacities of 7 DPOs in Manicaland, Masvingo and Midlands provinces in Zimbabwe. The project seeks to empower DPOs with skills and tools to meaningfully contribute to governance and development processes in Zimbabwe. The project thrives on the trickle—down effect of the trained DPO staff, members and leaders transferring their newfound knowledge and skills to their constituency at the grassroots.
 If you represent an organization, business, or institution, consider partnering with us to implement disability-inclusive practices and create accessible environments. Together, we can make a broader impact and drive positive change.